Bushmaster 2000 N7501V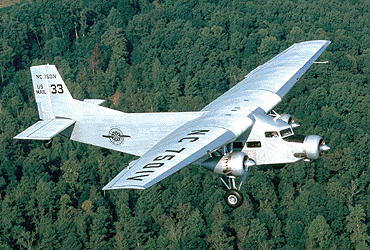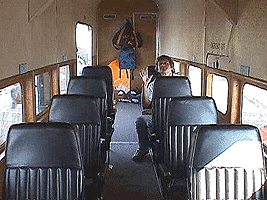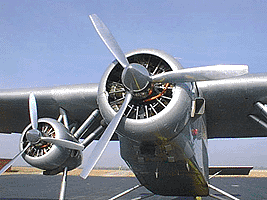 The Bushmaster 2000 was a small commuter airliner built in the United States in an attempt to revive the Ford Trimotor design. Work began in 1953 by testing a vintage Trimotor and in 1954 Bill Stout purchased the design rights to the original Trimotor. Due to "Ford Tri-Motor" licensing problems, the Ford 15-AT-D was given the Bushmaster 2000 name. The aircraft was designed by Bill Stout (actually designed after the Ford 5-AT serial number 112) On January 15, 1955, Stout and Robert Hayden announced they were planning to build 1000 new Bushmasters. However, with financial, management, and marketing problems, only two were built with a third fuselage still to be completed. The first Bushmaster, N7501V, was first assembled in 1966 and the second aircraft N750RW, was completed January 18, 1985 by Ralph Williams, the President of Hydro-Forming in Long Beach, CA.
Model 1 of these new planes flew from a Long Beach runway for the final time in August of 1966. Model 2, the N750RW at the Scottsdale AirFair, represents quite possibly the longest aircraft assembly project ever! Construction of this airplane began in 1969. Due to many changes and reorganization of the team, this craft did not fly until 1985.
General characteristics
Crew:

Two

Capacity:

23 passengers

Length:

64 ft 0.5 in (50 m)

Wingspan:

77 ft 11 in (23.75 m)

Height:

13 ft 5 in (4.09 m)

Wing area:

852 ft

2

(79.1 m

2

)

Empty weight:

7,500 lb (3,402 kg)

Gross weight:

12,500 lb (6,750 kg)

Powerplant:

3 × Pratt & Whitney R-985-AN-1

Wasp Junior

9-cylinder radial engines, 450 hp (336 kW) each
Performance
Maximum speed:

125 mph (210 km/h)

Range:

700 miles (1,127 km)
Click HERE for a detailed info PDF file on this aircraft