Fairchild FC-2W2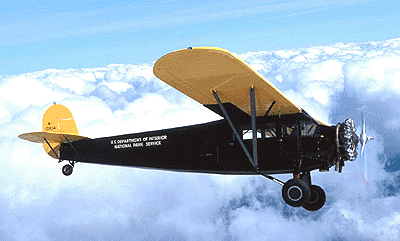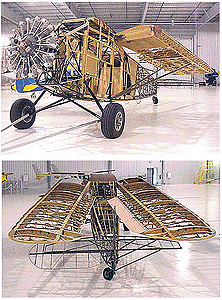 These are photos of the aircraft before its final covering.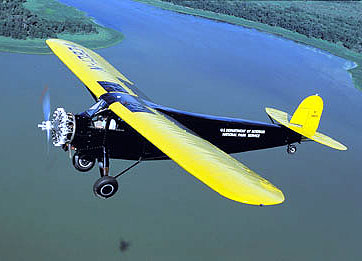 The return trip from Oshkosh 2001 - Photo by Xavier Meal
The Fairchild Aviation Corporation was founded in Farmingdale, New York by Sherman Fairchild in 1925 to produce aircraft suitable for aerial photography. Among his first designs was the five-seat FC-2 (118 built) which was first flown in 1927 powered by a 220hp(163kW) Wright J-5. The FC-2W (14 built) was a more powerful version with a 400hp(298kW) P&W Wasp and with increased wingspan. This was followed by the FC-2W-2, which had a longer fuselage and which could be easily converted from passenger to cargo configuration. One example of the FC-2W-2 is known to be maintained in airworthy condition.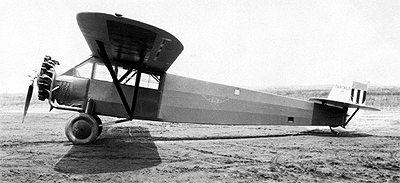 This exact plane was the first aircraft purchased by the NACA. Marked as NACA 26, this aircraft was the first to be flown in a NACA paint scheme. The colors applied to this Fairchild were blue fuselage, silver wings, and tail. The wing had a yellow stripe down the middle, from tip to tip. A red, white, and blue shield was added to the rudder. It was used by NACA in an effort to correlate wind tunnel and flight aerodynamic characteristics.
Click HERE to see a YouTube video of the aircraft in flight.
Click HERE for a detailed info PDF file on this aircraft